why we  bamboo?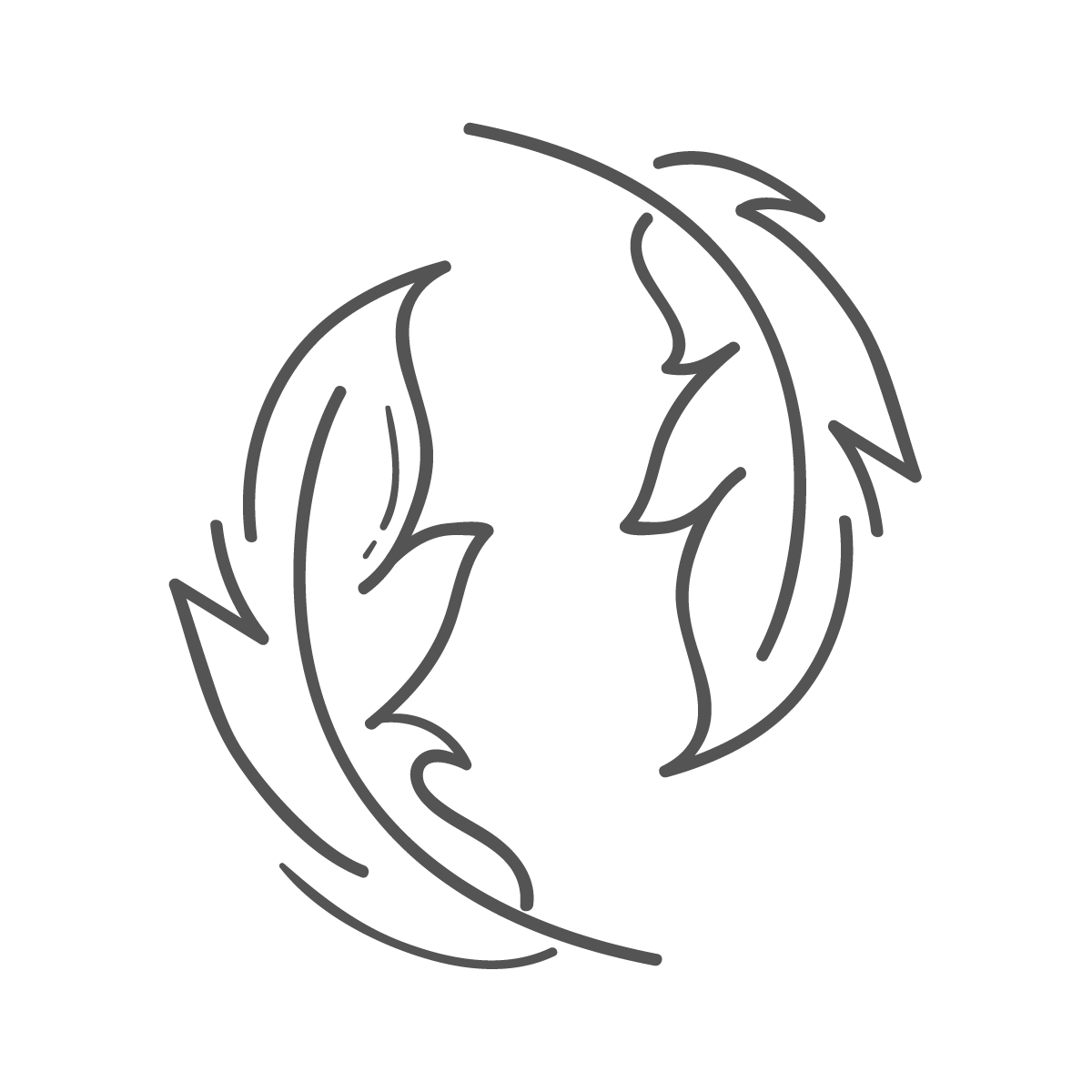 3x softer than cotton
bamboo fibers are naturally softer than cotton
3° cooler than cotton
prevents overheating giving your baby a sound sleep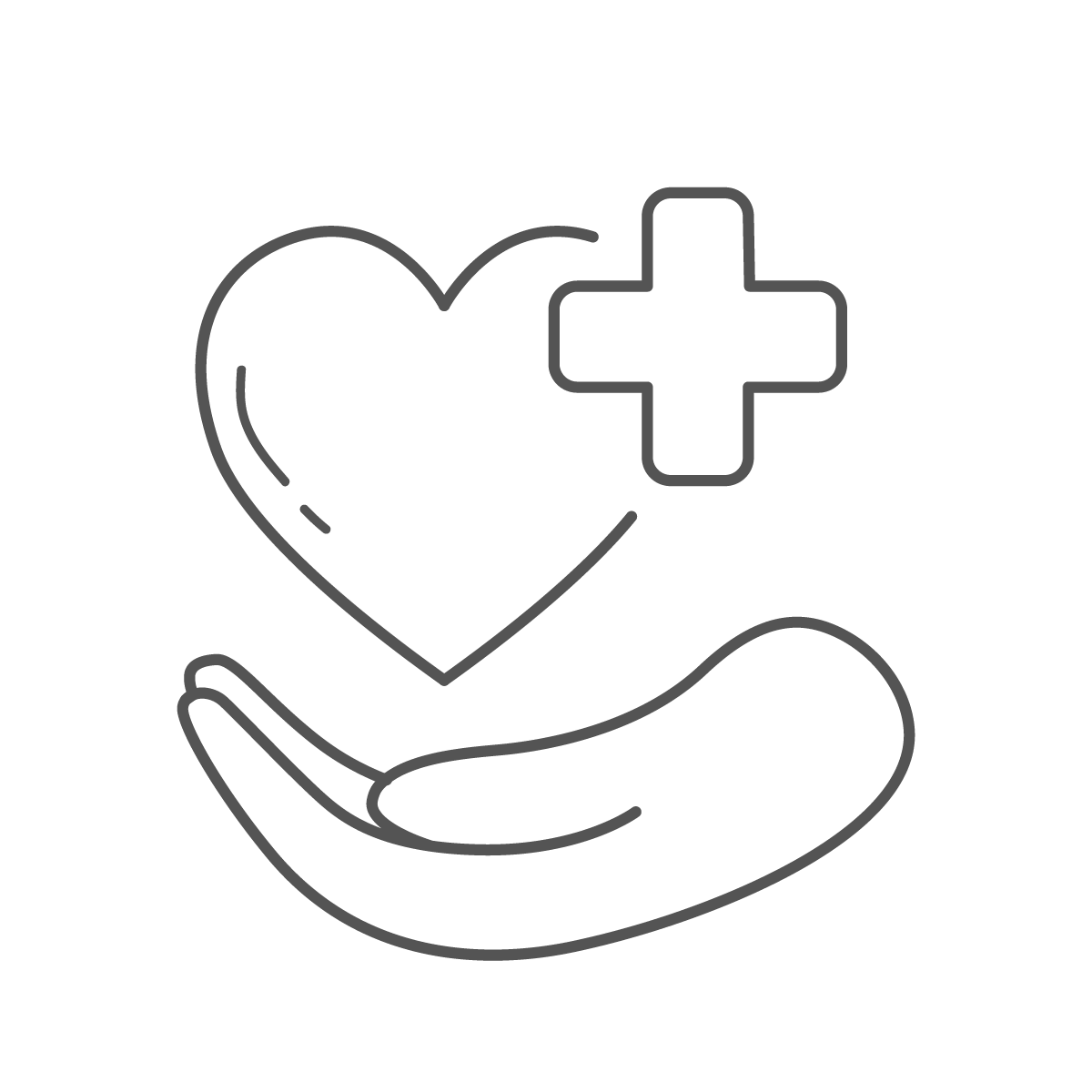 sensitive skin friendly
proven eczema friendly
Trusted by over 10,000 parents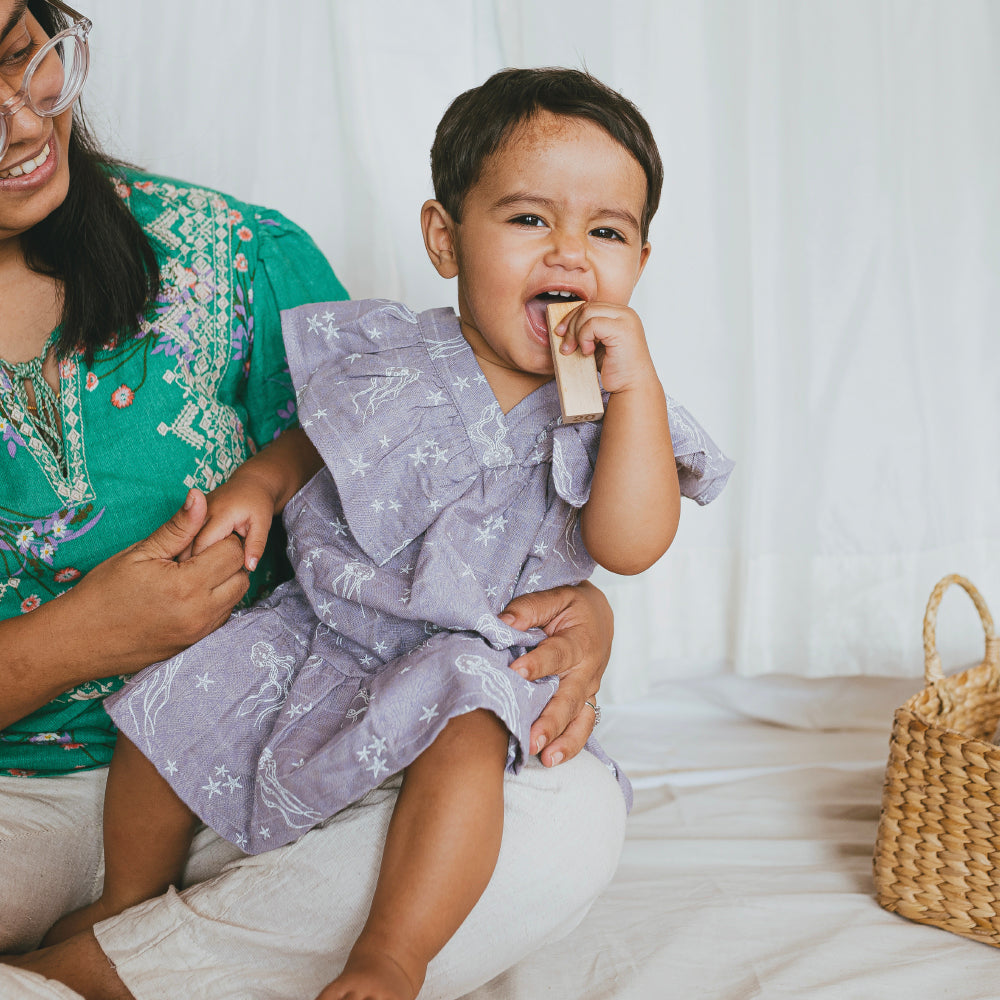 You guys have the unbelievably softest cloth ever!
- Rajvi Sheth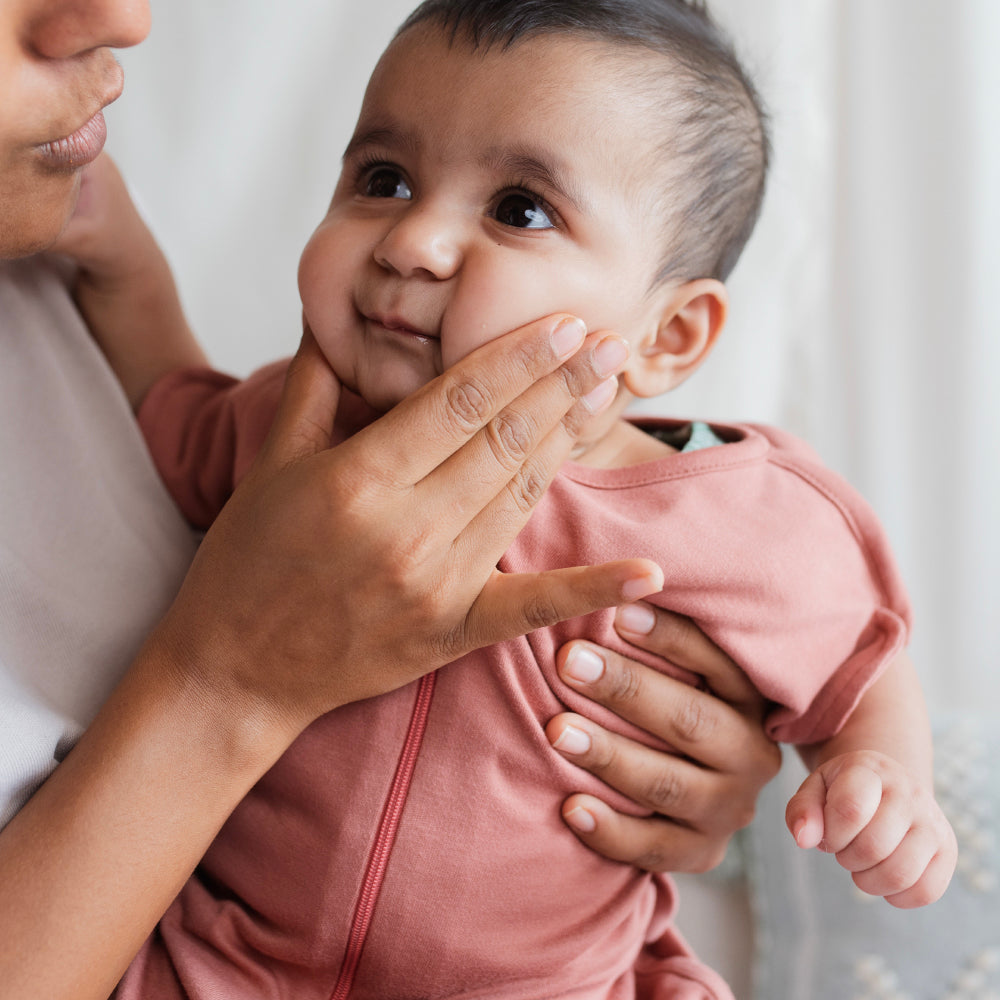 I fell in love with the fabric. It's softer than any fabric i've felt before
- Ishu Gupta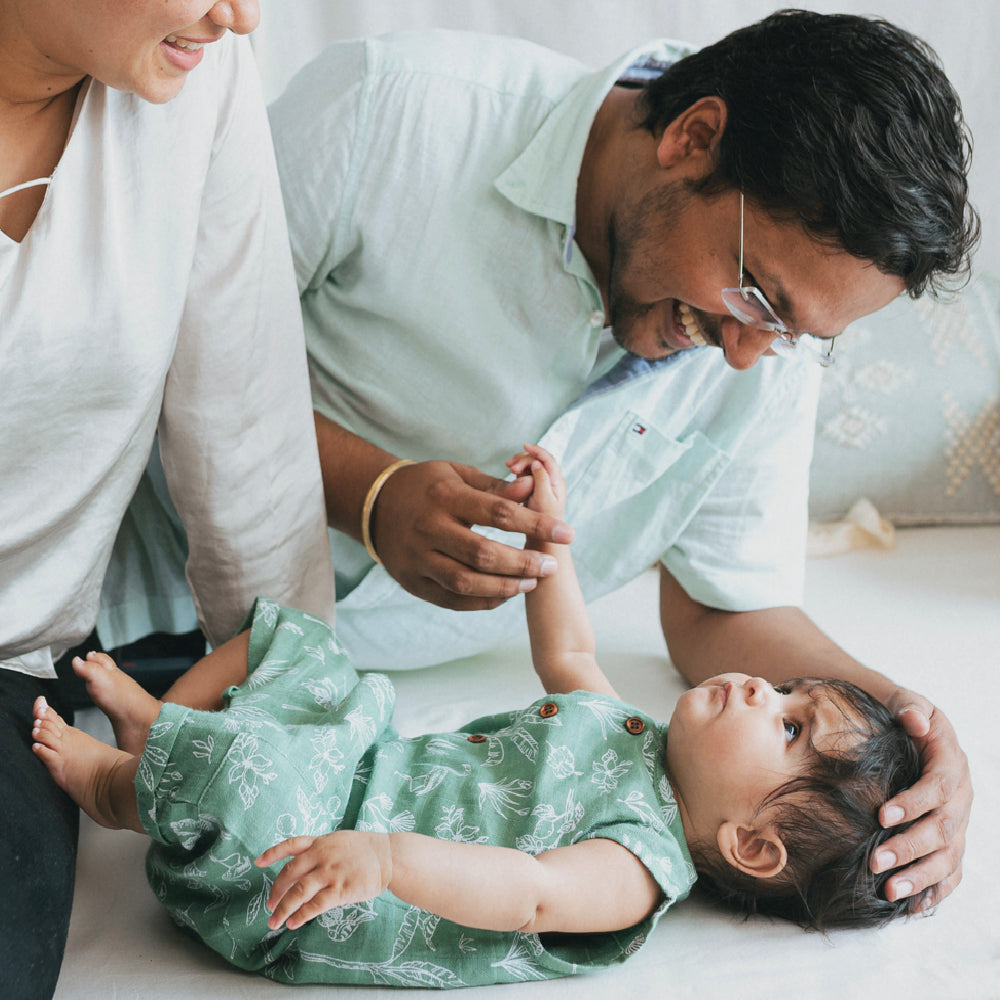 Trust me I have not been more satisfied with any product I bought for my baby till now!
- Supriya Sawant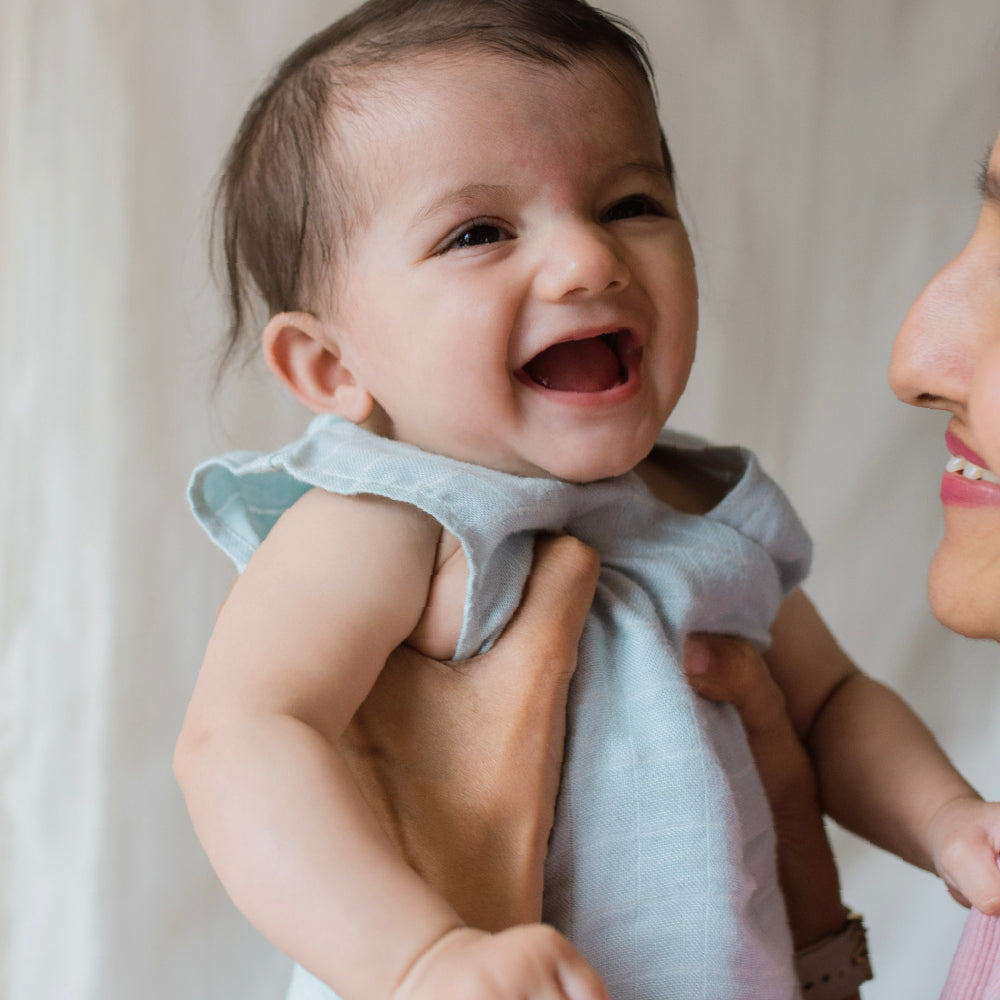 My baby has sensitive skin and suffers from atopic dermatitis, your products are the only one that help in case it flares up
- Deep Shree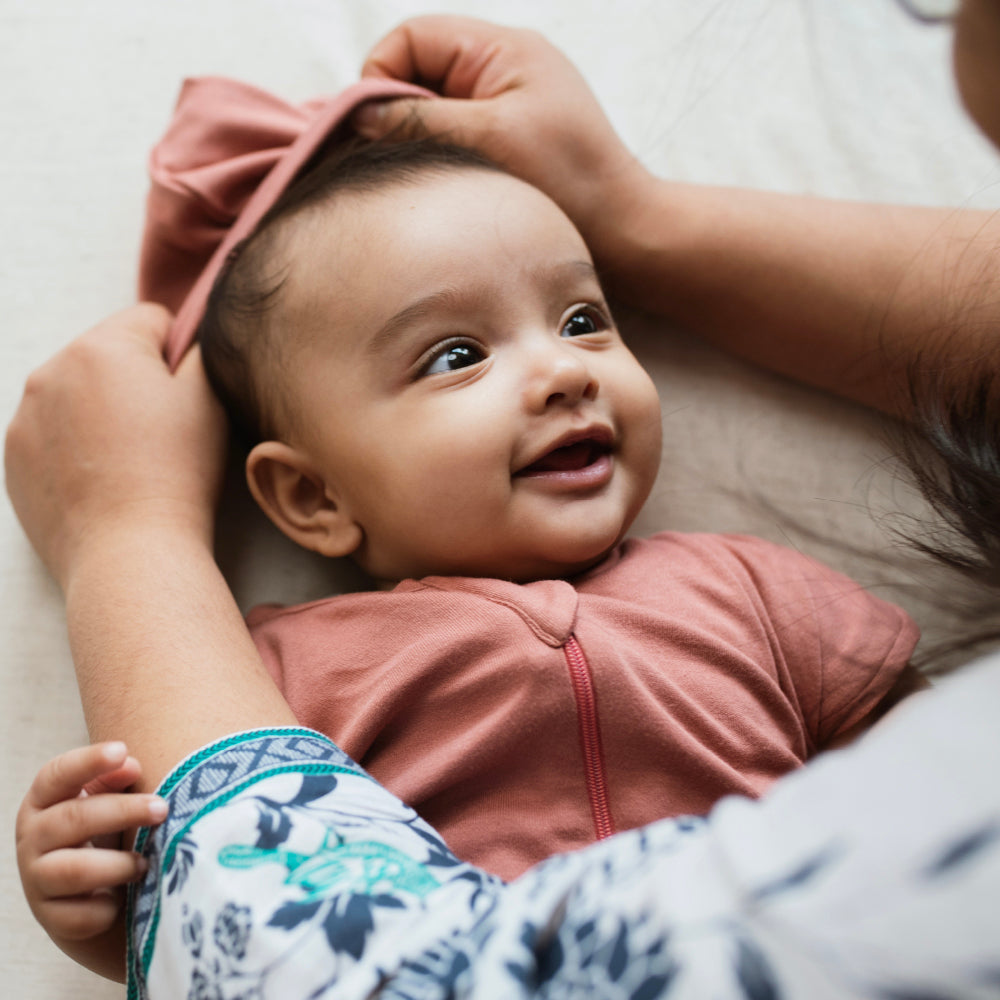 I swear by Cocoon's product quality and can't recommend it enough to all new mums. There's nothing better in the market!
Nishita
#cocooncare.in
join our instagram community
get updates on restock, new launches and engage with the content that talks about babies, parents and sustainability
Cocoon Care - A Trusted Kids Clothing Brand Online In India
When it's about our kid's clothing, we as parents always want to make informed decisions that keep our child's comfort and safety at the top. From the moment our little ones enter our world we want every moment of them to be special and memorable. One such thing that requires immediate attention is regarding the clothing options. Babies' skin is sensitive and delicate, hence, we must choose baby outfits and other baby essentials that feel gentle on their skin and are safe.
read more

read less

If you are looking for one of the most trusted kid's clothing stores that has gained the trust of many parents over the years, then Cocoon Care is the place. We at Cocoon Care bring you quality baby outfits for your little munchkins made from soft fabric such as Bamboo and are available in three types of knits including Muslin, Knit and Terry in various ranges. Come let's explore our collection below.

Explore An Exemplary Range of Bamboo Fabric Soft Clothes At Our Store

We are a kid's clothing store that promises your baby a world full of comfort and safety, with our stunning range of baby clothes online. Check out our functional yet attractive organic baby clothes collection below.

Sleep

Our sleep clothing essentials for babies comprised of:

Appropriate for babies between 0-3 months, our newborn sleeping pods are made using bamboo fabric which is 3x cooler and softer than cotton and feels extremely soft against your baby's sensitive skin.

Suitable for 3-6-month-old babies, our transition pod is a gentle way of helping your baby transition from swaddling with ease. Made using elastane fabric, the transition pod allows freedom of movement and comfort to your baby.

Specifically designed for catering to the Indian weather, our newborn baby sleeping bags ensure your baby's safety and well-being while they are asleep.

Best for your 0-6-month-old baby, our newborn swaddles are made using bamboo muslin fabric that feels ultra-soft against your baby's skin and is breathable in nature. It helps in creating a soothing sleeping environment.

While your baby is exploring the new world around them, our newborn blankets allow them to transition easily while providing a sense of belonging and a sense of comfort.

Featuring beautiful designs and vibrant colours, our Bamboo Muslin Double Sided Kids Blankets are appropriate for kids between the ages of 3 to 12 years.

Keep your little one snug and safe in our baby sleepsuits. Designed using the softest and ultra-breathable fabric, these sleepsuits are a must-have in your baby's closet.

Clothing

Enhance the cuteness of your little one with these organic newborn clothes.

Let your little bundle of joy bark on an adventure with cosy baby outfits such as mittens and booties from us.

Thoughtfully designed using bamboo muslin fabric, our muslin nappies for newborn provides your baby with a rash-free and diaper-free time of fun and enjoyment. It is a must-have baby outfit on your list of baby essentials.

If you are thinking of a newborn cloth that is a perfect blend of luxury and practicality, then our newborn rompers are at your rescue. Made using breathable bamboo fabric, our organic baby clothes provide the utmost comfort and safety to your baby.

Your hunt for the perfect vest that can be paired with various newborn clothes such as shorts, pants or skirts to create a cute outfit ends with us. It offers a great comfortable fit and has snap buttons for easy changing.

Crafted with love and attention to detail our baby pyjama t-shirt set in organic baby clothes is an ideal choice for light winters or an air-conditioned room.

Let your little princess rule the cuteness game with our comfortable and wide-neck-opening newborn baby girl clothes. Buy baby clothes online at Cocoon Care.

Featuring vibrant colours and playful designs, our baby bamboo t-shirt shorts set is all your baby needs to head on a playdate or enjoy playing at home.

Appropriate for playtime, naptime and any other time in between, our organic baby clothes allow your baby to stay comfortable, happy and effortlessly stylish.

With an expandable neckline, these newborn clothes can be effortlessly paired with any bottomwear for your baby.

Made with premium quality bamboo fabric, our bottoms in the organic baby clothes collection are soft on the waist and diaper-friendly, thus allowing your baby an ease of movement.

Feeding

Feeding your baby is no longer a daunting task with our comfortable feeding baby clothes online such as bib and wash clothes.

The hypo-allergenic and super-absorbent bib provides your baby the full coverage to prevent stains on clothes while eating or drinking.

Babies are fussy, hence, they end up spilling, spitting and so much more during feeding times. Thus, to get your baby squeaky clean, get your hands on the softest wash clothes from your favourite kid's clothing store online. They can also be used to clean running noses, watery eyes, etc.

Make bath time a fun time with our bathing essentials for your baby.

Made using the softest bamboo viscose yarn our face towels are appropriate for both kids as well as adults. Having super-absorbent and anti-odour properties, the face towel also helps in calming irritated skin.

Feels like a hug of warmth on your baby's sensitive skin, the hooded towel makes bathing a fun activity.

Take your little one into the world of tranquillity and comfort with a muslin cloth towel that feels soft on your baby's delicate skin.

What is Special about Cocoon Care?

We at Cocoon Care, bring you a world of the most comforting products that help you embrace your parenthood and your baby to grow in the safest world. Each of our products is a result of years of research and development, hence, we promise to bring only the best to your little one.

We understand how daunting and fretting a task it can be for parents to choose the most comfortable clothes for their baby, hence, we've made this task easy for you by providing an option for selecting by age. Crafted with love using ultra-soft fabric like Bamboo, we provide you with gender-neutral organic baby clothes to stock your baby's wardrobe with nothing but just the best. Also, you can check out our gifting range, to gift your cutest niece or nephew a piece of clothing that promises nothing, but just comfort.

We poured all our love into developing clothing to help raise your baby a tad bit more easily.

Frequently Asked Questions On Organic Baby Clothes

Q. Are bamboo baby clothes better?

Bamboo fabric is 3 times softer and cooler than cotton and feels extremely soft on your baby's delicate, thus making it a No.1 choice for organic newborn clothes.

Q. Is bamboo fabric warm or cool?

Organic newborn clothes are 3 times cooler than cotton.

Q. Why are bamboo baby clothes so popular?

Being breathable, lightweight, soft and sensitive on your skin, the bamboo fabric organic baby outfits have gained popularity.